This is an archived article and the information in the article may be outdated. Please look at the time stamp on the story to see when it was last updated.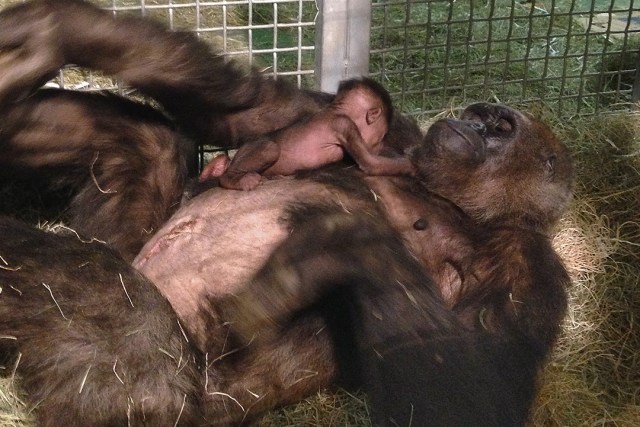 SAN DIEGO — More improvement was reported Tuesday from the San Diego Zoo Safari Park in the saga of gorilla Imani and her 13-day-old baby.
Both have had their medical challenges. Imani needed a Caesarian-section to deliver. Her baby underwent surgery for a collapsed lung and then treatment for pneumonia.
On Monday, the pair were in contact for the first time. And on Tuesday, they walked into their outdoor exhibit with other gorillas — an adult male, three adult females, and two young males — watching from a distance.
At 18, Imani was old for a first-time gorilla mother. Zookeepers worried whether she would have the necessary maternal instinct.
Click here to read the full story on LATimes.com.