This is an archived article and the information in the article may be outdated. Please look at the time stamp on the story to see when it was last updated.
Gov. Jerry Brown has reversed a parole board's decision to free Manson family killer Leslie Van Houten.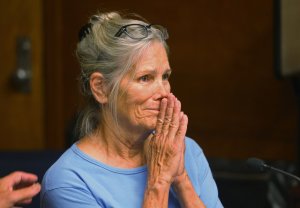 In September, the Board of Parole Hearings found Van Houten, 68, suitable for release. At 19, Van Houten had taken part in the brutal slayings of Leno and Rosemary LaBianca in Los Angeles on Aug. 10, 1969.
"The question I must answer is whether Leslie Van Houten will pose a current danger to the public if released from prison," Brown wrote in his statement, released Friday night. He also noted that he had to consider Van Houten's young age at the time of the crime.
"In rare circumstances," he said, "the aggravated nature of the crime alone can provide a valid basis for denying parole, even when there is strong evidence of rehabilitation and no other evidence of current dangerousness."
Read the full story on LATimes.com.