This is an archived article and the information in the article may be outdated. Please look at the time stamp on the story to see when it was last updated.
Gov. Jerry Brown has added a new member to his staff: "Deputy First Dog" Cali Brown.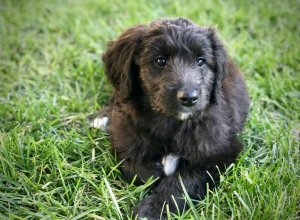 The poodle, border collie mix, or bordoodle, joined the Brown family this month from a ranch in Herald, California, according to the "first dogs" page on the governor's website.
Brown announced the appointment of Cali as deputy first dog on Wednesday, along with two members of the agricultural association. But the position does not require a Senate confirmation, the post explained. Cali is a "Doggocrat."
Cali spent her first two months "learning the ropes" and engaged with horses, donkeys, goats, sheep and chickens, according to her biography page.
"Cali will assist First Dog Colusa Brown in herding staff at the State Capitol and will lend a paw around the family ranch in Colusa County," her bio reads. She will begin "intensive" training with her big sister "effective immediately."
Cali apparently will appear "almost anywhere there are treats" and only asks for belly rubs as compensation.
Colusa Brown formally introduced Cali with a tweet Wednesday.
"As #FirstDog, I'm happy to introduce the newest member of our pack and #DeputyFirstDog Cali Brown. She isn't old enough to tweet yet," the tweet read.  Colusa ended the tweet with "#ProudBigSister."
As #FirstDog, I'm happy to introduce the newest member of our pack and #DeputyFirstDog Cali Brown. She isn't old enough to tweet yet, but follow me for the latest! https://t.co/wbQPNsKxkK #ProudBigSister 🐶 pic.twitter.com/CiviAsmOdY

— Colusa Brown (@ColusaBrown) March 28, 2018