This is an archived article and the information in the article may be outdated. Please look at the time stamp on the story to see when it was last updated.
The grandmother of a 3-week-old girl from Long Beach who was kidnapped and found dead in a dumpster said she will be "grateful forever" to investigators who on Wednesday arrested four people in connection with a Thousand Oaks woman's alleged orchestration of the kidnapping of two babies she planned to present as her own twins.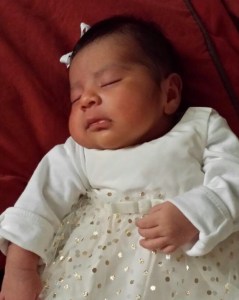 Eliza Delacruz's body was found in a San Diego County dumpster less than 24 hours after an alleged co-conspirator of Giseleangelique D'Milian, 47, stormed into a Long Beach home, shot the baby's parents and uncle, and took off with the little girl on Jan. 3.
In announcing the arrest of D'Milian and three others, investigators said they still did not know why baby Eliza ended up dead.
D'Milian, 47, her 30-year-old daughter, and two male accomplices were arrested for their alleged participation in Delacruz's kidnapping and death, along with a thwarted February kidnapping attempt that ended in the brutal beating of another woman in El Segundo.
After the arrests were announced Wednesday evening, Delacruz's grandmother thanked investigators.
"They did a great job. I think I will be grateful forever," Guadalupe Lechuga said. "Justice had to be made because of the little angel."
D'Milian was accused of coordinated the kidnappings after telling her married boyfriend that she had given birth to his twins while out of the country in December, Long Beach Police Department Chief Robert Luna said at a Wednesday news conference.
Why D'Milian lied to her boyfriend was still mystery, investigators said.
"She fabricated a story and wanted him to believe these children were his. Why? We don't know. We're not sure what the motivation was," said Long Beach Lt. Lloyd Cox, the Associated Press reported.
The boyfriend, who was not identified, was not considered a suspect and was cooperating with the investigation, police said. D'Milian's daughter Charisse Shelton, 44-year-old Todd Boudreaux, and 29-year-old Anthony McCall were all arrested in connection to the case.
McCall was the individual who stormed into the Long Beach home, according to police.
Investigators said D'Milian claimed to have a charitable organization that helped young mothers with infants ages 1 to 2 months.
"This is just unbelievable," Luna said. "I've never seen anything like this … where somebody goes looking for babies to kidnap and they attempt to kill the mothers."
D'Milian targeted Delacruz's family after finding them through connections related to the charitable organization, police said, and on Jan. 3 followed through with the violent plan.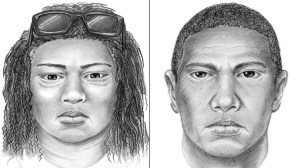 Hours prior to the shooting and kidnapping at the home, located in the 100 block of West 51st Street in Long Beach (map), surveillance video showed a Range Rover following a bus carrying Eliza Delacruz and her mother.
The mother later told investigators she remembered a woman in a Range Rover pulled over to ask about Eliza when they got off the bus, the AP reported. The mother also said she had never seen D'Milian before.
This connection led investigators to surveillance video and the release of sketches on March 18 of a woman and man said to have been in the Range Rover.
About two hours after the bus incident, McCall went to the Delacruz's home around 5:50 p.m., shot Eliza's parents and uncle and took the infant, investigators said.
About five weeks later, McCall assaulted a young mother who was an acquaintance of D'Milian in an El Segundo hotel room in another kidnapping attempt, investigators said.
"Once on scene, officers discovered a 23-year-old victim had been severely beaten with a full-sized baseball bat inside a hotel room," said El Segundo Police Department Chief Mitch Tavera. "Officers then located the victim's 4-month-old son within the same room."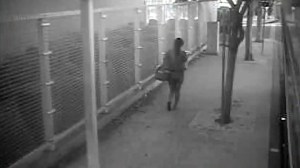 Hotel employees interrupted the Feb. 6 assault and McCall was unable to take the boy, police said.
Luna said he tried not to use the word "evil" when describing the twisted plot but was unable to avoid it.
"I can't summarize it any other way," he said. "In my 29 years, I've never seen anything like this. We've never seen anything like this where someone goes out looking for babies and they attempt to kill the mothers. It's just unbelievable."
D'Milian and McCall were being held without bail on suspicion of murder, attempted murder, kidnapping and conspiracy.
Shelton and Boudreaux were arrested on suspicion of being accessories after the fact. Shelton was being held on $1 million bail, while Boudreaux was held without bail.
Several social media accounts were created under D'Milian's unusual name, but on a private Twitter profile under the name, a photo was posted with the words "twins with the man I absolutely love."
On Wednesday, Long Beach Mayor Robert Garcia praised the police department for "going above and beyond the call of duty."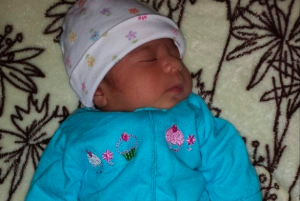 "Our police department became obsessed with solving this mystery and bringing justice for this family," Garcia said.
Authorities said the investigation was not over.
"We're still in the process of putting a puzzle together. It's a big puzzle," Luna said. 
Investigators were asking any woman with an infant who was contacted by a charitable organization such as D'Milian's to contact them. 
All four who were arrested were expected to be arraigned Friday. As of Wednesday, it was unknown if they had retained attorneys, the AP reported.