This is an archived article and the information in the article may be outdated. Please look at the time stamp on the story to see when it was last updated.
A gunman killed by sheriff's deputies last week as he held hostages inside a Downey BBQ restaurant had been named a person of interest in a murder case, authorities said.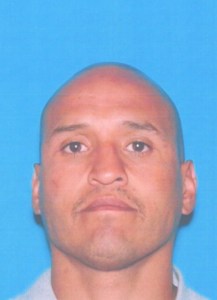 Eddie Tapia, 41, was shot by deputies Sept. 10 after an hours-long chase that started when an L.A. County Sheriff's helicopter saw him carjack a driver at gunpoint.
After Tapia drove through eight cities, CHP officers performed a PIT maneuver in Downey outside Chris' & Pitt's restaurant, causing him to crash. Tapia ran from the car, fired at least one shot into the air and entered the restaurant. He was killed during the restaurant standoff.
Now sheriff's investigators say Tapia was the subject of investigation in connection with the death of 46-year-old Rocio Vasquez.
Click here to read the full story at LATimes.com.
More video: