This is an archived article and the information in the article may be outdated. Please look at the time stamp on the story to see when it was last updated.
A gunman who shot and killed his estranged wife, a student and himself at a San Bernardino elementary school Monday had made threats against the woman before but she didn't take them seriously, according to police.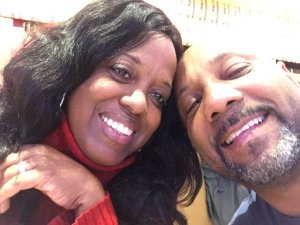 San Bernardino Police Chief Jarrod Burguan said at a news conference Tuesday that special education instructor Karen Smith had been concerned about her husband Cedric Anderson's behavior just prior to the shooting at North Park Elementary School.
Smith and Anderson had been married for just two months when she moved out of her house in Riverside, spurred by his accusations that she had been unfaithful to him, Burguan said.
Smith, 53, spent the next month staying with her adult children in Moreno Valley and Riverside, as Anderson contacted her repeatedly trying to persuade her to come home, Burguan said.
Read the full story at LATimes.com.