This is an archived article and the information in the article may be outdated. Please look at the time stamp on the story to see when it was last updated.
Harvey Weinstein resigned from the Directors Guild of America on Monday as the scandal surrounding his alleged acts of sexual misconduct continued to grow with two new lawsuits filed against the disgraced movie producer.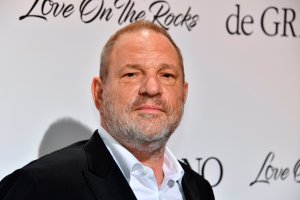 One of the suits accuses Weinstein of engaging in sex trafficking by luring an actress to the Cannes Film Festival in France three years ago on the pretext of business, only to sexually assault her at his room at Le Majestic Hotel.
Weinstein's resignation from the DGA comes after the guild filed disciplinary charges against him in October after numerous women publicly came forward to accuse him of sexual misconduct, including harassment and rape. He likely faced expulsion from the guild, after having already been kicked out of the Academy of Motion Picture Arts and Sciences and the Producers Guild of America.
"Harvey Weinstein resigned his membership from the DGA, effective today," a guild spokeswoman said in a statement Monday. She declined to elaborate.
Read the full story on LATimes.com