This is an archived article and the information in the article may be outdated. Please look at the time stamp on the story to see when it was last updated.
Liam Kowal is remembered as a fighter and a lover of life. But his life lasted a mere 15 months, cut short on Saturday in Hawthorne, California, by a 72-year-old motorist, police say.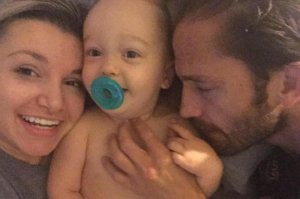 "I'm breaking. I am unraveling. My baby is gone. Our baby is gone because of a reckless act somebody did," Liam's mother, Mishel Eder, told CNN's Brooke Baldwin in an interview Friday afternoon.
"He loved to play on the swings and he loved our dogs. He loved to chase our dogs around," Eder told Baldwin during "CNN Newsroom."
Liam's father, mixed martial arts fighter Marcus Kowal, sat next to his partner during the conversation, recalling the times he'd bring his young son to work with him.
"We always had him at the gym every day," Kowal said. "He was so loved. He was always happy. He loved people."
Liam was being pushed in his stroller by his aunt on an afternoon walk when, police say, Donna Marie Higgins allegedly plowed into his stroller. Higgins was arrested on Saturday and was held at the time on suspicion of hit and run and drunken driving.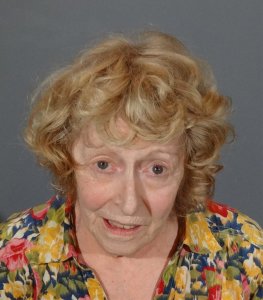 "After consulting with the Los Angeles County DA's office, the Hawthorne Police Department made the decision to re-arrest Donna Marie Higgins on vehicular manslaughter charges," police said.
Liam was on life support, but ultimately was declared brain dead. His little heart possessed big strength, his father said, so much so that his grieving parents made the choice to share it with the world, donating it along with other viable organs.
Liam's kidneys and lungs are going to research, but his heart now beats in another body, giving life after his own was so sadly taken.
"He loved to share and though we never ever wanted to make this decision, it was a natural one," said Eder. "If he can't use his body … if he's gone, we can at least save somebody else."
A GoFundMe page has been created in Liam's memory, and donations will be turned into a nonprofit that will aid the fight against drunken driving.
Along with the fund, Liam's legacy will include an indelible image, one of grown men — warriors — crying while keeping vigil at the bedside of a 15-month-old fighting the ultimate battle.
"The last few days of being in the hospital and the support that we've received, and just having a bunch of professional mixed martial arts fighters next to his bed weeping," Kowal said. "It says a lot."