This is an archived article and the information in the article may be outdated. Please look at the time stamp on the story to see when it was last updated.
Southern California can expect little relief Friday as a blistering heat wave continues into the weekend.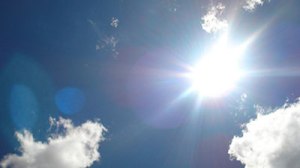 Temperatures are expected to edge down only slightly heading into the weekend, and will remain well above what's normal for this time of year, said Kurt Kaplan, a meteorologist for the National Weather Service.
"It'll still be very, very hot," he said.
In the inland valleys and foothills, temperatures on Friday could reach 106 degrees. Potential highs of 107 degrees prompted the National Weather Service to issue a heat advisory for Orange County and the Inland Empire as the Southland enters Day 3 of a sweltering heat wave.
Click here to read the full story on LA Times.com.
Check here for a list of cooling centers in Los Angeles County: http://ktlane.ws/14vgv7m.
To view a map of the nearest cooling centers, go to: http://bit.ly/LACCoolingCenters.