This is an archived article and the information in the article may be outdated. Please look at the time stamp on the story to see when it was last updated.
A Rowland Heights man who suffers from memory loss and hadn't been seen since Friday was located safely Tuesday after authorities asked for help finding him.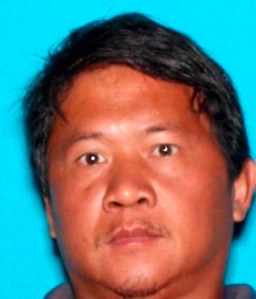 Thanh Pham, 42, had last been seen about 6 p.m. May 13 at his home in Rowland Heights, the Los Angeles County Sheriff's Department stated in a news release.
Pham was possibly headed to a gas station on the corner of Walnut Drive and Fairway Drive, according to the news release.
Pham suffered a stroke in the past and has memory loss, which causes him to hear voices, the Sheriff's Department stated.
Family members concerned for Pham asked for the public's help in locating him.
Pham stands 5 feet 3 inches tall and weighs about 130 pounds with black hair, brown eyes, and has a 5-inch scar on the left side of his head.
He was last seen wearing a black jacket, black shirt and brown pants.
He was located and "is well," the Sheriff's Department said in an update just after 4 p.m. Tuesday.
KTLA's Melissa Pamer contributed to this article.