This is an archived article and the information in the article may be outdated. Please look at the time stamp on the story to see when it was last updated.
A family member on Monday identified the victims in a double homicide in Hemet and said the suspect was the father of the 5-year-old victim and the husband of the other.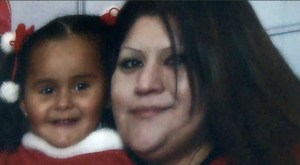 Joanna Lopez, 36, and Mia Lopez, 5, were found shot to death on Saturday night, according to Annie Copado, who said the older victim was her daughter.
Joanna's husband and Mia's father, Johnny Lopez, a 33-year-old man from Hemet, was arrested Sunday and was believed to be responsible for the double homicide and a throat slashing nearby. 
Joanna was not Mia's biological mother but took care of her and treated the girl — Johnny's daughter with another woman — as her own child, Copado said. 
"Mia was her world," Copado said.
The Riverside County coroner identified the victims as Mia Lopez and Joanna Barrientos, saying they were not related.
Deputies had received a call about 9:13 p.m. Saturday from an unknown person who said the bodies of two women were inside a home in the 26000 block of Girard Street, according to Deputy Michael Vasquez of the Riverside County Sheriff's Department.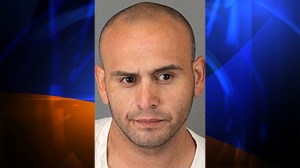 A neighbor said she heard arguing and then what was possibly gunshots.
An hour earlier, deputies had responded to the 40000 block of Sunset Lane, about a mile away, where a woman had suffered life-threatening lacerations to her neck, Vasquez said. She was transported to a hospital, and she remained in stable condition.
It was there, where the initial call was a report of a man standing in the street with blood on him, that Johnny Lopez was arrested after a struggle with deputies, according to a sheriff's news release.
"Both incidents appear to be related and there are no outstanding suspects," the news release stated.
A vigil was planned for Monday night outside the home on Girard Street, but news media were threatened and asked to leave.
KTLA's Chip Yost contributed to this report.