This is an archived article and the information in the article may be outdated. Please look at the time stamp on the story to see when it was last updated.
A 26-year-old man was arrested Friday in connection with the death of his sister, who was shot in Hemet, authorities said.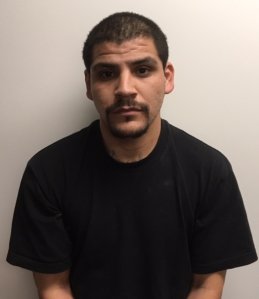 Police became aware of the incident around 5:45 p.m. on Jan. 6 when a woman, later identified as 26-year-old Hemet resident Josefina Esqueda, was dropped off at Hemet Valley Medical Center unresponsive and suffering from gunshot wounds, according to a statement from Hemet Police. The individuals who had transported her there left the hospital before officers arrived, officials said.
Josefina had been shot in the head and was immediately transferred to the Riverside University Health System Medical Center, where she was placed on life support, authorities said. She reportedly died three days later on Jan. 9.
After investigating, police determined the shooting had occurred at a home in the 300 block of north Franklin Street, according to the release. After responding to the location and securing the scene, officers identified Josefina's brother Alfredo Esqueda as the suspect, police said.
Detectives took Alfredo into custody Friday just after 10 a.m. after locating him in the 16000 block of Maplegrove Street in La Puente, officials said. He was being held at the Hemet Police Department.
Another search warrant related to the case was subsequently at a home in the 16000 block of Holton Street in La Puente, authorities said, but they did not say what they were searching for or whether anything had been found.
No further details were immediately available.