This is an archived article and the information in the article may be outdated. Please look at the time stamp on the story to see when it was last updated.
A Menifee high school basketball coach has been arrested on suspicion of oral copulation and child annoyance after police caught her inside a car with 15-year-old.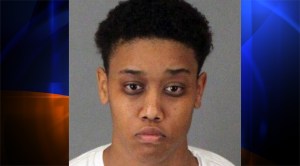 Lauren Matheney, 23, of Perris was taken into custody Wednesday, a week after a Murrieta police officer checking out a suspicious, parked car discovered the 23-year-old junior varsity coach at Paloma Valley High School alone with the teenager about 10 p.m. near Keller and Menifee roads.
Based upon the suspicious circumstances, police initiated an investigation into their relationship.
"It became apparent the relationship between Matheney and the minor was inappropriate and criminal in nature," Lt. Tony Conrad sasid. Conrad did not disclose the gender of the teenager or whether the teenager was a student at Paloma Valley.
Click here to read the full story at LATimes.com.