This is an archived article and the information in the article may be outdated. Please look at the time stamp on the story to see when it was last updated.
A man who was a high school coach in Buena Park and a lifeguard in Long Beach has been arrested on suspicion of sexually assaulting minors, and police are seeking additional victims, authorities said Tuesday.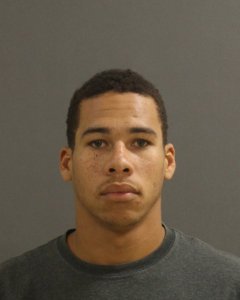 Joshua Christopher Owens, 23, was arrested on Monday. He was charged with various misdemeanor and felony offenses and was released from the Buena Park Police Department after posting $75,000 bail, officials said in a news release.
Owens worked as a water polo and swim coach at Kennedy High School in La Palma since 2014, which is when police the crimes occurred.
Police believe Owens used his positions to meet his victims.
He also worked as a seasonal lifeguard with the Long Beach Fire Department.
The allegations were first reported to high school staff, who notified the police department, authorities said.
Anyone with information about Owens or believe they were a victim can call Detective Todd Franssen at 714-562-3963.
"Our biggest concern is that there are victims out there who have not been identified and they may be reluctant to come forward and speak with authorities," Sgt. Michael Lovchik said.