This is an archived article and the information in the article may be outdated. Please look at the time stamp on the story to see when it was last updated.
A high school water polo and swim coach was charged Friday with the sexual assault of three female students between the ages of 14 and 16, the Orange County District Attorney's Office reported.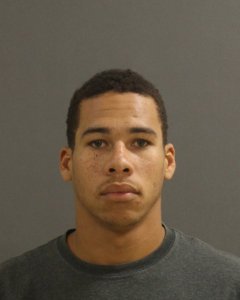 Joshua Christopher Owens, 23, of La Palma, was charged with one felony count of oral copulation of a minor under 16, one felony count of digital penetration of a minor and six misdemeanor counts of child annoyance, according to an OCDA news release.
Prosecutors said at the time of the alleged crimes, Owens was employed as a part-time water polo and swim coach at Kennedy High School in La Palma, as well as a seasonal lifeguard in Long Beach.
According to prosecutors, between September 2014 and April 2015 Owens is accused of sexually assaulting a teenage girl by orally copulating and digitally penetrating her, as well as touching her breast.
Between January 2016 and June 2016, prosecutors said the defendant is accused of molesting another teenage girl by touching her breast and masturbating in front of her.
Between March 2016 and June 2016, Owens is also accused of sexually assaulting a third teenager between, by kissing her with sexual intent on multiple occasions, prosecutors said.
Owens was arrested on Nov. 21, 2016.
He is currently out of custody on $50,000 bond.
If convicted as charged, Owens faces a maximum sentence of three years and eight months in state prison plus six years in county jail.