This is an archived article and the information in the article may be outdated. Please look at the time stamp on the story to see when it was last updated.
Investigators are searching for more potential victims of a 21-year-old Highland man who was arrested for allegedly sexually assaulting two juvenile girls in San  Bernardino County since 2010, officials said Saturday.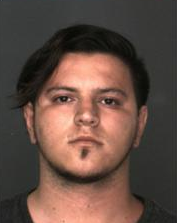 Matthew Alva was arrested for alleged "lewd acts" committed against two young girls in San Bernardino, Rialto and Muscoy, according to a San Bernardino County Sheriff's Department news release.
Alva lived with the two unidentified juvenile girls "on occasion" and cared for them over the past five years, according to the department.
"Since 2010, both victims have been sexually assaulted by Alva multiple times," the news release stated.
Investigators interviewed Alva on Friday and he was later arrested and booked for alleged lewd and lascivious acts with a child.
The identities and ages of the victims were withheld.
Alva was booked at the San Bernardino County Detention Center. His bail was set at $250,000, and he was expected to be arraigned on Tuesday.
Any other victims were urged to come forward and contact Detective Marshall at 909-387-3545. Those wishing to remain anonymous could call the We-tip Hotline at 1-800-782-7463, or leave information on the We-Tip Hotline at www.wetip.com.