This is an archived article and the information in the article may be outdated. Please look at the time stamp on the story to see when it was last updated.
Authorities are searching for a hit-and-run driver who fatally struck a 58-year-old woman in a marked crosswalk in the Vermont Vista neighborhood of South Los Angeles Tuesday night.
Surveillance video captured the fatal crash at the intersection of West 98th Street and South Vermont Avenue about 11 p.m.
The video shows the pedestrian exiting a Metro bus before entering the crosswalk.
The woman is almost halfway across the street and then realizes two cars are quickly approaching.
The victim stops for a moment and tries backing up before she is fatally struck by one of the vehicles. She was identified as Anna Graves.
The car that struck the victim continued driving away from the scene following the crash.
Several residents heard the crash and came outside, including one woman who wanted to make sure none of her family members were involved.
"It makes me feel angry. It makes me feel scared. I mean, it's not that hard to stop," the resident said.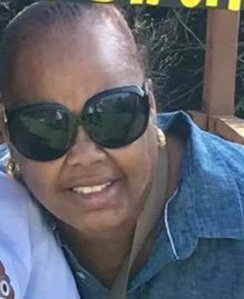 A woman who identified herself as Graves' daughter visited the scene of the crash Wednesday and told KTLA that her mother was on her way home from one of her two jobs when she was killed. She was having car problems and had to take bus, but she never made it home, the daughter said.
After reviewing the surveillance video, the victim's daughter said, "That's my mom. She didn't know what to do. I can tell she didn't know what to do."
"Whoever did this, I hope they have a conscience," Lathell Hansborough, another family member, said. "You've hurt a lot of people, whoever you are. You broke a family circle."
The vehicle in the video appears to be a white older sedan, possibly a Mercedes CLK Coupe, officials said. It likely has a broken right side mirror and possibly some damage along the right side of the vehicle, California Highway Patrol Officer Vance Perreira told KTLA.
Anyone with information about the case can call 310-642-3939.