This is an archived article and the information in the article may be outdated. Please look at the time stamp on the story to see when it was last updated.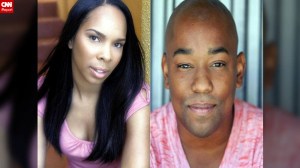 Hollywood acting couple Cherie Johnson and Dennis White say they were improperly stopped by police, put in handcuffs and harshly questioned during a recent weekend getaway in South Carolina. They claim the incident took place because of their race.
Johnson, best known for her roles in TV shows "Punky Brewster" and "Family Matters," and White, from the movie "Notorious," are speaking out about their treatment by a Marion County sheriff's deputy on September 22.
"I've been stopped by the police before, but I've never been fearful for my life," Johnson told CNN on Sunday. "They need some kind of sensitivity training."
The Marion County sheriff issued a statement on Monday promising to investigate the allegations of racial profiling.
Click here to read the full story on CNN.com.