This is an archived article and the information in the article may be outdated. Please look at the time stamp on the story to see when it was last updated.
A 20-year-old disc jockey at a Hollywood nightclub died hours after being beaten into a coma while defending a friend during a fight at the club, family members said Monday.
Officers responded to the Cashmere nightclub about 12:45 a.m. Saturday and discovered a fight had occurred on the club's upstairs level, according to Lt. Ling of the Los Angeles Police Department's Hollywood Division.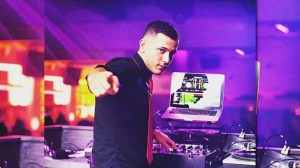 Jose Silva was transported to a hospital in critical condition. He was unconscious and later determined to be in a coma.
Silva, known as DJ Steez, was hanging out at the club after his shift when the fight started, his cousin told KTLA.
"A fight broke out and he tried to save his friend," Dinora Lopez said. "We just heard that he had been attacked by couple of men."
By the time club security got there, he was down and unconscious, Ling said.
Silva's family was devastated by the sudden death of a young man they say was always happy.
"Everybody likes him," Lopez said. "He's easy to like."
Family members told KTLA there was surveillance video from inside the club, but police had not made it public. No other information about possible suspects had been released.
A GoFundMe account was set up for Silva's family to help with expenses.