This is an archived article and the information in the article may be outdated. Please look at the time stamp on the story to see when it was last updated.
A suspected intruder was undergoing surgery after being shot by a homeowner in Ontario early Tuesday morning, police said.
The homeowner called 911 at about 12:14 a.m. to report the incident in the 1800 block of North Parkside Court, said Lt. Birkett with the Ontario Police Department.
Responding officers found the alleged intruder, identified as Jose Andres Alfaro Chavez, at the home with a gunshot wound, said Cpl. Fred Alvarez with the Ontario Police Department.
Chavez, a resident of Ontario, was taken to a local hospital and was in surgery Tuesday morning, Alvarez said. His condition was not disclosed.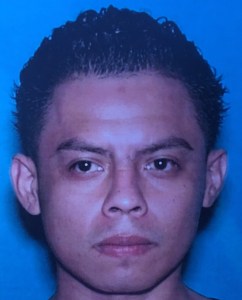 Investigators have found signs of forced entry at the home, Alvarez said.
The homeowner, Arthur Corral, said there were five children, including a 5-month-old baby, in the home when he came face to face with the intruder.
Corral said he fired three shots from a .45 caliber gun after warning the intruder not to move.
"It's something you don't encounter everyday. You don't expect to happen so it's kind of taken its toll," Corral said.
Corral was cooperating with investigators, Alvarez said.
KTLA's Irving Last contributed to this report.