This is an archived article and the information in the article may be outdated. Please look at the time stamp on the story to see when it was last updated.
Homicide detectives were investigating the death of a 51-year-old man fatally shot in San Bernardino early Thursday, police said.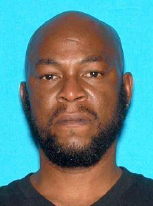 Vernon Lee Moore, a San Bernardino resident, was unresponsive and had died from his injuries by the time officers responded to the 1200 block of East Lynwood Drive around 2 a.m., according to police.
No information about a possible suspect or other details have been released.
Anyone with information can reach Detective Lewis at 909-384-5762 or lewis_br@sbcity.org or Sgt. Tello at 909-384-5613 or tello_al@sbcity.org. Those wishing to remain anonymous can fill out this online form through WeTip.