This is an archived article and the information in the article may be outdated. Please look at the time stamp on the story to see when it was last updated.
The theft of two laptop computers from a hospital administration office in Alhambra has compromised the health information of 729,000 patients, including their social security numbers, officials said Monday.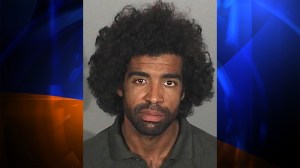 The laptops were stolen Oct. 12 and contain data from patients treated at AHMC hospitals: Garfield Medical Center, Monterey Park Hospital, Greater El Monte Community Hospital, Whittier Hospital Medical Center, San Gabriel Valley Medical Center and Anaheim Regional Medical Center.
The thieves swiped the laptops from a video-monitored sixth-floor office on a medical campus that officials said is "gated and patrolled by security."
The suspects broke into the office and stole two password-protected laptops, they said.
Click here to read the full story at latimes.com.