This is an archived article and the information in the article may be outdated. Please look at the time stamp on the story to see when it was last updated.
Elliot Rodger saw himself as a catch.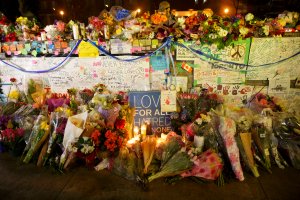 The lonely, troubled 22-year-old, who called himself a "supreme gentleman," seethed about his virginity and took to the internet to spew venom about attractive women who he believed had unfairly rejected him, and about men who were more successful at dating.
Four years after Rodger killed six people and wounded more than a dozen others in the college town of Isla Vista before committing suicide, he has been canonized in the online world of so-called involuntary celibates, or "incels" — a fringe group of sexually frustrated men who blame women for their misery and often advocate for violence against them.
Among those Rodger allegedly inspired was Alek Minassian, the 25-year-old man accused of plowing a van onto a crowded Toronto sidewalk on Monday, killing 10 people and injuring at least 16 more.
Read the full story on LATimes.com.