This is an archived article and the information in the article may be outdated. Please look at the time stamp on the story to see when it was last updated.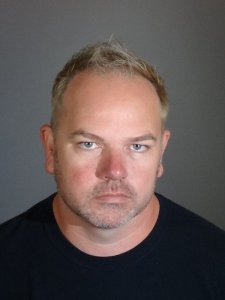 Police arrested a science teacher from Ocean View High School in Huntington Beach on Tuesday on suspicion of sexually abusing a 17-year-old boy over the course of five months in 2017, authorities said.
Investigators arrested Andrew Bueno Potts, 43, at his Long Beach home following three months of investigation, the Long Beach Police Department said in a written statement.
The victim came forward to report the alleged sexual assault in July, officials said.
"Through their subsequent investigation, detectives learned of three sexual assaults and one attempted sexual assault, which occurred from July 2017 to December 2017," according to the police statement.
The victim was not a student at Ocean View High School, officials said. They met one another at a school function hosted by the high school.
"The suspect befriended the victim, and eventually took the victim in to live with him," the statement said.
Two of the alleged assaults and the attempted assault took place at Potts' home, police said. One of the sexual assaults took place in San Francisco.
"At the time of the assault, the suspect would provide the victim with alcohol and alkyl nitrate, a chemical sometimes used as a euphoric inhalant," the police statement said.
Potts was booked on suspicion of six felony sex crimes, officials said. Bail was set at $500,000.
The Los Angeles County District Attorney's Office is reviewing the case. Charges had not been filed Tuesday afternoon.
"Detectives believe additional victims may exist," the statement said.
The school's website describes Potts as an honors science teacher.
Anyone with information is urged to contact Long Beach police at 562-435-6711. Tips may also be submitted anonymously to L.A. Regional Crime Stoppers at 800-222-8477.