This is an archived article and the information in the article may be outdated. Please look at the time stamp on the story to see when it was last updated.
A Huntington Beach real estate agent was charged with murder Wednesday in the deaths of two women whose bodies were found in a field after a fire the suspect allegedly set at one victim's home in Westminster.
Christopher Ken Ireland, 37, was charged with four felony counts — two counts of murder, arson of an inhabited dwelling and aggravated mayhem — a prosecutor with the Orange County District Attorney's Office said.
He was arrested New Year's Day, hours after Orange County firefighters responded to a fire at a home in the 5000 block of Northwestern Way. There, evidence pointed to Ireland, Westminster police said.
The next day, Monday, the bodies of Yolanda Holtrey, 59, and Michelle Luke, 49, of Huntington Beach, were found in the brush near a strip mall in Newport Beach.
Ireland had attended a New Year's Eve party at Holtrey's home, which was later set ablaze, a relative of Holtrey said. Holtrey and Luke worked with Ireland's wife at a Stein Mart in Huntington Beach, said the relative, who did not want to be identified.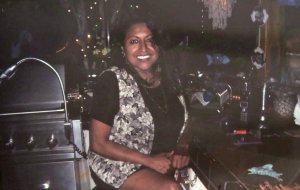 It's not clear if the women were killed before or after the fire began, but police said investigators think the women were killed at the home.
The mayhem charge is related to "severe injuries" to the right side of Luke's head, prosecutor Jim Mendelson said outside the courthouse.
"It has to do with the nature of the injuries — dismembering or … causing somebody to lose an organ or a major body part or a major body function," Mendelson said.
The autopsy is not complete and the motive remains under investigation, he said.