This is an archived article and the information in the article may be outdated. Please look at the time stamp on the story to see when it was last updated.
Update: Huntington Beach police confirmed early Wednesday morning that Kaylia Hunt has been found. No further details about her disappearance were given.
Original post: Family members and police are searching for a missing 15-year-old girl who disappeared from Huntington Beach over the weekend.
Kaylia Hunt went missing between 8 and 10 p.m. Saturday from her home located in the 7900 block of Moonshadow Circle.
Hunt's mother filed a missing person's report with the Huntington Beach Police Department Saturday night, Sgt. Goodspeed confirmed.
The teen's phone was left behind on its charger in Hunt's bedroom, her mother said.
Samantha Hunt believes someone may have contacted her daughter on social media and convinced her to meet them nearby.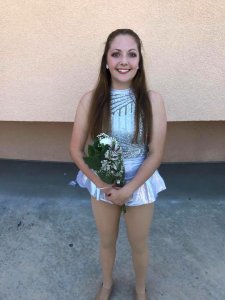 She said there was no argument or reason to believe her daughter may have been upset or run away.
Kaylia Hunt attends Huntington Beach High School and is a good student and is involved in dance, Samantha Hunt said.
Kaylia Hunt was described as standing about 5 feet 3 inches tall and weighing about 120 pounds with long brown hair and blue eyes. Kaylia Hunt's eyes were initially described as brown in an email alerting KTLA to her disappearance.
She was last seen in a black short sleeved shirt with blue plaid flannel and jean shorts, according to the initial email.
KTLA's Alexandria Hernandez contributed to this report.