This is an archived article and the information in the article may be outdated. Please look at the time stamp on the story to see when it was last updated.
A Huntington Beach high school teacher pleaded not guilty Thursday to allegations that he sexually assaulted a 17-year-old boy, the Los Angeles County District Attorney's Office said.
Andrew Bueno-Potts, 43, is accused of sexually assaulting the victim when the two were living together between July and August 2017, prosecutors said. The Long Beach resident was arrested on Tuesday before pleading not guilty in connection with four felony sex crimes.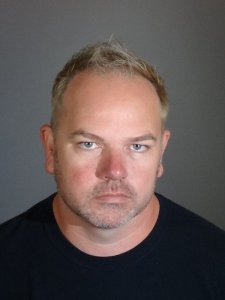 As a current teacher at Ocean View High School, Bueno-Potts met the victim while attending a school function, according to Long Beach police. However, prosecutors said, the victim is not a student at Ocean View.
After meeting him, Bueno-Potts eventually befriended the underage boy and they started living together, police said.
The boy reported Bueno-Potts to police in July, describing four different incidents to authorities. Investigators believe there were three sexual assaults and one attempted sexual assault.
One of the assaults occurred in San Francisco while the other three incidents happened at Bueno-Potts' home, according to police.
The criminal charges filed against Bueno-Potts include felony counts of sodomy by intoxication, sodomy of a person under 18, sexual penetration by foreign object and intoxication and sexual penetration by foreign object of a person under 18, according to the DA's office.
His next court appearance is scheduled for Nov. 2 and his bail has been set at $500,000.
If convicted, Bueno-Potts faces a maximum possible sentence of 10 years in state prison.
Investigators believe there could be other victims out there and are asking anyone with information to contact the police dispatch at 562-435-6711 or Child Abuse Detective Denise Green at 562-570-7321. Anonymous tips can be sent to L.A. Crime Stoppers by calling 800-222-8477 or visiting www.lacrimestoppers.org.