This is an archived article and the information in the article may be outdated. Please look at the time stamp on the story to see when it was last updated.
A Huntington Beach Uber driver charged with raping a 17-year-old girl was declared a fugitive after failing to appear in court Wednesday, Orange County Superior Court records show.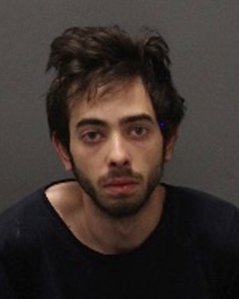 Samer Mahran, 25, of Huntington Beach was charged in 2016 with raping an unconscious 17-year-old female passenger near her Laguna Beach home after picking her up near a Huntington Beach bar and failing to drive her to her destination.
A warrant was issued for Mahran's arrest after he failed to show up for a pre-trial hearing on Wednesday.
Mahran faces four felony counts of rape by use of drugs, oral copulation by anesthesia, sexual penetration with use of an intoxicating substance, and unlawful sexual intercourse with a minor, according to court records.
Read the full story on LATimes.com.