This is an archived article and the information in the article may be outdated. Please look at the time stamp on the story to see when it was last updated.
A Huntington Beach woman has been charged with murder for the drowning death of her 92-year-old mother, which prosecutors allege was carried out for financial gain.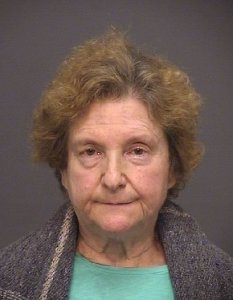 In addition to murder, Cynthia Strange, 64, is accused of the special circumstance of murder for financial gain, the Orange County District Attorney's Office said in a written statement. She faces life in prison without parole if convicted as charged.
The body of Ruth Strange was discovered on Sept. 4 in the swimming pool of her home in the 6800 block of Vista Del Sol Drive, prosecutors said. Huntington Beach Police Department officers went to check on her after someone called police to report not being able to get in touch with the elderly woman.
"The victim's cause of death was drowning and she had multiple cuts on her head," the district attorney's office statement said. "HBPD investigated this case as a homicide."
Neighbors described the elderly victim as frail and said she used a walker to get around. They added that her daughter visited her daily.
Investigators arrested Cynthia Ruth Tuesday, after nearly a month of investigation.
Further details about the alleged crime weren't released. Investigators declined to discuss who initially reported Ruth Strange missing.
The defendant is due to appear in Orange County Superior Court for an arraignment hearing on Oct. 19.