This is an archived article and the information in the article may be outdated. Please look at the time stamp on the story to see when it was last updated.
The children were going to die.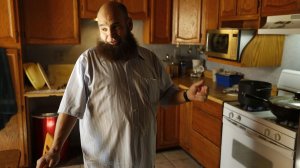 Mohamed Bzeek knew that. But in his more than two decades as a foster father, he took them in anyway — the sickest of the sick in Los Angeles County's sprawling foster care system.
He has buried about 10 children. Some died in his arms.
Now, Bzeek spends long days and sleepless nights caring for a bedridden 6-year-old foster girl with a rare brain defect. She's blind and deaf. She has daily seizures. Her arms and legs are paralyzed.
Click here to read the full story on LATimes.com. 
Here's the GoFundMe account a reader set up for foster dad Mohamed Bzeek, who cares for dying kids https://t.co/5PguajGnDp cc @LATreadersrep

— Hailey Branson-Potts (@haileybranson) February 8, 2017