This is an archived article and the information in the article may be outdated. Please look at the time stamp on the story to see when it was last updated.
The identity of a man who lived a mysterious life in a home filled with millions of dollars worth of guns, ammunition and cash was confirmed earlier this month by the Los Angeles County coroner's office, but the questions surrounding Jeffrey Lash's life — and his relationships with the women in it — were becoming even more bizarre.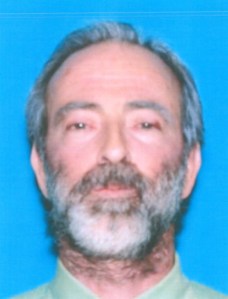 Lash's decomposing body was found July 17 in an SUV parked near the condominium where he lived in Pacific Palisades. He had collapsed and died about two weeks earlier in the parking lot of a Bristol Farms in Santa Monica, his fiancée Catherine Nebron told her lawyer, celebrity defense attorney Harlan Braun.
Nebron left Lash's body in the SUV and went to Oregon with her assistant, Dawn VadBunker, whose family reported her missing two days later. Nebron and VadBunker believed Lash was a secret government agent and possibly even part alien.
They expected someone to come for his body, according to Nebron and VadBunker's mother.
"She still believes it, to her core, that he was working for some government agency," Braun said.
Nebron told Braun she was shocked when she returned from Oregon only to discover Lash was still there.
"So then she decided she'd better call police," Braun said.
That call to police opened a door into the secretive life of a 60-year-old man who was fiercely private, rarely used his real name and never explained to those around him exactly what he did for a living.
Los Angeles police have revealed little about their investigation into the finding of Lash's body, nor the 1,200-plus firearms, tons of ammunition and $230,000 in cash that were in the Pacific Palisades condo. Lash's identity was initially provided to news media by his late father's partner and then confirmed by Braun.
For weeks, the coroner's office said that the decomposing body's identity had not be determined.
Then, on Aug. 12, investigators were able to confirm that the body was that of Jeffrey Alan Lash, 60, according to Lt. Elissa Fleak of the Los Angeles County Department of Medical Examiner-Coroner. An autopsy was completed July 21, but Fleak said the cause of Lash's death remained deferred — meaning it has not yet been determined.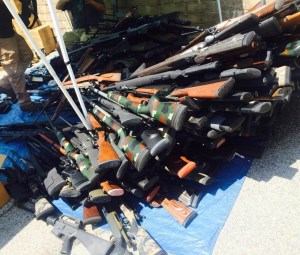 Meanwhile, Braun told KTLA that all the weapons, cash and wild stories didn't seem odd to Nebron, who thought it was part of Lash's work with the secret government agency.
She told her attorney that it wasn't unusual to hear Lash on the phone supposedly talking to Secretary of State Condoleezza Rice or former CIA Director David Petraeus.
Braun recently revealed that Nebron was essentially held captive at the Pacific Palisades condo for years while she financed his military endeavors.
Nebron feared that if she stopped supporting Lash, a member of the "agency" would hurt someone she knew.
As it turned out, Nebron wasn't the only woman in Lash's life or the only one he was sharing his strange stories with. While living with Nebron, Lash was also sharing a condo in the Sunset Mesa area of Malibu with a woman named Jocelyn, whose neighbors knew Lash as "Bob."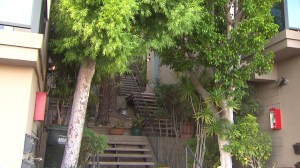 "He drove cars with tinted-out windows," neighbor David Brody said. "No license plates. He covered up his VIN numbers. He said he worked for the CIA."
Neighbors said he was always showing up with another new car to add to his collection, always outfitted like it was ready to go on an expedition.
He would randomly park the vehicle around the neighborhood because he didn't want anyone to know where he lived, neighbors told KTLA.
Neighbors said they found out the real identity of "Bob" when he crashed into several cars at the complex and was forced to provide his driver's license to the building manager.
Braun described Lash owning multiple vehicles "modified for combat."
Lash was becoming increasingly ill and finally moved out of the Sunset Mesa condo when the stairs became too steep for him to climb. Police said Lash had cancer, the Los Angeles Times reported, but he told neighbors he suffered from nerve gas poisoning from his time in the CIA.
Family members rarely saw or spoke to him. They say they have no idea where he got the money he used to buy the weapons and more than a dozen vehicles, according to attorney Daniel Brookman, who is representing Lash's six first cousins.
The cousins, Lash's closest living relatives, want to get his body from the coroner's office, Brookman said.
It appears Lash may have been getting his money from the women in his life, Brookman said.
Besides Jocelyn and Nebron, Brookman told KTLA that Lash was also involved with a third woman named Michelle Lyons.
All three women and Lash's cousins will be making claims on his estate, Brookman said.
Correction: An earlier version of this article misspelled Condoleezza Rice's first name and David Petraeus' last name. The story has been updated.