This is an archived article and the information in the article may be outdated. Please look at the time stamp on the story to see when it was last updated.
An Azusa man who has devoted more than two decades his life to caring for foster children, many of them terminally ill, was honored for his work by the Los Angeles County Board of Supervisors on Tuesday.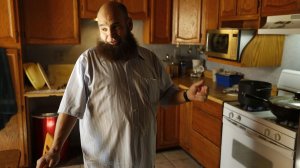 Mohamed Bzeek — who says every child deserves to have a family — has helped some of the neediest children in the county's foster care system over the years.
The county's Department of Children and Family Services oversees about 35,000 children, approximately 600 of them with severe medical needs. Those cases, officials say, are the most difficult to find a foster care placement.
That's where Bzeek has stepped up to help, becoming the lone foster parent in L.A. County take in those who have a terminal illness.
The Board of Supervisors recognized and honored him for those efforts on Tuesday.
"We want to thank him, I'm profoundly moved by the work that he does," said Supervisor Hilda Solis.
Bzeek has taken in approximately 80 foster children over the past two decades. About half of them were terminally ill, and of those, he buried 10.
"I'm just doing what I'm supposed to do," he told KTLA. "They need somebody, I have to step up and try to help any other human being, you know? It doesn't matter what your religion or your background."
Bzeek is currently looking after a bedridden 6-year-old girl who is blind, deaf, paralyzed and suffers daily seizures.
"The day I took her they told me, 'You are lucky if she can stay a week for two weeks a month.' But that's a prediction, God knows when," he said.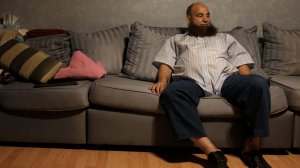 The foster father is one of a kind in L.A. County. The Los Angeles Times reported last month that Bzeek is the first — and usually only — person the county can turn to when they need someone to foster an ill child who might not survive.
"If anyone ever calls us and says, 'This kid needs to go home on hospice,' there's only one name we think of," DCFS intake coordinator Melissa Testerman told the Times. "He's the only one that would take a child who would possibly not make it."
Bzeek believes the reason many would never consider taking care of a terminally ill child is a fear of death.
"It's my faith, really. I believe that death is part of our life. This is written on us even before we are born," he said.
Bzeek, a Libyan-born Muslim who came to the United States as a college student in 1978, has faced his own difficulties, the Times reported.
His only biological child, a 19-year-old son who was born with brittle bone disease and dwarfism, needed extra care growing up. And his wife Dawn, with whom he began fostering children with in 1989, passed away about two years ago.
These days, the 62-year-old Bzeek is completely devoted to loving and caring for the 6-year-old foster girl as he tried to give her the best life possible.
"When I had the opportunity to meet him and see him interact with the child in his care, I was just amazed at his compassion and his dedication," said Rosella Yousef, who works for the department's Medical Case Management Services.
Bzeek told KTLA he will continue taking in terminally ill children as long as he is healthy and can provide good care for them.
Click here for more info on how to foster a child or adopt a foster child.