This is an archived article and the information in the article may be outdated. Please look at the time stamp on the story to see when it was last updated.
The 80,000-seat football stadium and related office and retail development being proposed in Inglewood would boost that city's budget by $18.7 to $28 million a year over the next 15 years, while creating manageable traffic and environmental impacts.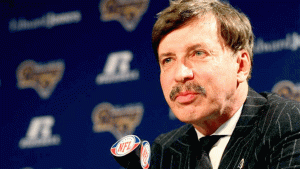 That's according to reports commissioned by Inglewood officials ahead of a vote on the plan that could come as soon as Tuesday night. The quick environmental and fiscal impact studies -- which were ordered in lieu of a full environmental review -- paint a picture of a project that would be transformational for the South Bay city's $85-million annual budget.
Taxes from the stadium and a performing arts center, along with new tax money generated by a large shopping center and office buildings on the site, would pump $670 million into Inglewood's general fund over the next 25 years, if projections by development consultants HR&A Advisors pan out. Although much of the money would come from admissions taxes from events at the stadium, there would also be new property and sales taxes as well.
Over those 25 years, Hollywood Park Land Co. would also recoup about $260 million in tax money off the project. Although the deal pledges no public funds will be spent upfront on the stadium, it allows for the developers to be paid back the cost of roads, sewers and other infrastructure, plus some game-day services such as security and parking shuttles.
Click here to read the full story on LATimes.com.