This is an archived article and the information in the article may be outdated. Please look at the time stamp on the story to see when it was last updated.
San Bernardino County employees gathered to remember their slain colleagues Monday, the same day that the Inland Regional Center reopened more than a month after a terror attack there left 14 dead.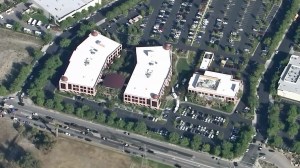 The center, located at 1365 Waterman Ave., has more than 500 employees who serve 30,000 people with developmental disabilities in San Bernardino and Riverside counties, according to its website and a spokesperson.
The two main buildings reopened Monday, but the conference center where the killings occurred remained closed.
On Monday afternoon, county employees gathered at Citizens Business Bank Arena in Ontario to remember those who died. Pastor Rick Warren of Saddleback Church in Lake Forest spoke, as did former New York City Mayor Rudy Giuliani.
County offices were closed at noon to allow as many employees as possible to attend.
San Bernardino County Department of Public Health employees were attending a training session and holiday party in the conference center at the site when the deadly rampage began around 11 a.m. on Dec. 2.
Syed Farook, who worked for the department, and his wife, Tashfeen Malik, opened fire on the gathering, killing 14 and leaving more than 20 others wounded. The couple died several hours later in a shootout with police.
Since the attack, the entire campus had been shut down.
While the conference center would remain closed indefinitely, the two main buildings reopened with heightened security on Monday.
"It has been a difficult time for us, and we are very glad to be back at our IRC home," Lavinia Johnson, the center's executive director, said during a morning news conference.
A fence has been placed around the complex "until further notice" and security guards will be stationed at each entrance area, according to Johnson. Professional counselors would also be on hand.
"Our staff are very excited to be coming back. It is normal for them to have some anxiety," she said. "Recognizing what we went through on Dec. 2, our buildings are safe."