This is an archived article and the information in the article may be outdated. Please look at the time stamp on the story to see when it was last updated.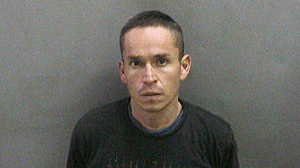 IRVINE, Calif. (KTLA) — Authorities are searching Friday for an inmate with a history of theft and drug use who escaped from a minimum-security jail.
Marvin Manzo, 35, escaped from James A. Music Facility located between Irvine and Lake Forest Thursday.
Deputies at the jail discovered Manzo was unaccounted for during a routine inmate count around 9 p.m.
Manzo, is not considered to be a threat to the public, officials said.
He was described as a Hispanic man, 5-foot 3-inches tall and 135 pounds with black hair and brown eyes.
Anyone with information is asked to contact the Orange County Sheriff's Department.