This is an archived article and the information in the article may be outdated. Please look at the time stamp on the story to see when it was last updated.
The Southern California Gas Co. on Tuesday identified a 31-year-old employee as the victim killed in an explosion that destroyed a home and damaged several others the previous day in Murrieta.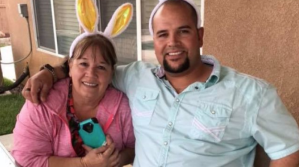 Wade Kilpatrick, a technician who was employed by the company for more than a decade, died Monday after responding to a gas leak in the 23500 block of Wooden Horse Trail. The leak — which was caused by a ruptured gas line — ignited an explosion that killed Kilpatrick and injured 15 others, including three firefighters, officials said. Kilpatrick "was a Lead Construction Technician and had 11 years of service with the company," SoCalGas spokeswoman Christine Detz wrote in an emailed statement. "He started in 2008 as a meter reader. He leaves behind his mother, 6 brothers and a sister. One of his brothers is also an employee at the company." Prior to the victim's name being released, a SoCalGas spokesman said the technician had worked for the company for 14 years. His body was recovered Monday night, according to Murrieta Fire and Rescue Deputy Chief David Lantzer. The 15 wounded in the incident included another utility worker and three firefighters; they were all treated at a hospital and have since been discharged. Authorities could not provide an update on the conditions of the other individuals hurt. More than 24 hours after the blast, officials were still working on allowing displaced residents back to a Murrieta neighborhood.
A
GoFundMe campaign
set up for the residents of the destroyed home where the blast originated identified the family as the Haalands. The husband, wife and their two small children recently relocated to Riverside County from San Diego because the husband, who's in the military, was reassigned, according to page creator Chelsea Wooters. A care center established at Vista Murrieta High School received 20 residents, six of whom stayed overnight. Clinton Keith Road, which had been blocked for safety, reopened several hours after the Monday incident. Crews have red-tagged four houses and yellow-tagged one home in the area where the explosion occurred, Lantzer said at a
news conference on Tuesday
. They're still evaluating several other homes with broken glass and no power. SoCalGas personnel arrived at the scene just after 11:20 a.m. Monday after firefighters responded to a call about a gas line rupture and discovered a leak, according to Murrieta Fire and Rescue. The explosion happened about 50 minutes after the utility workers arrived, killing a technician. According to SoCalGas, a solar contractor working at a home failed to call the company to check for gas lines, as required by law. "We're not sure or clear whether or not they were digging, whether they were drilling," said spokesman Randon Lane. What sparked the blowout from the resulting leak remains under investigation, officials said. "No matter what you're doing, if you're digging, please call 811," Cedric Williams, vice president for construction for SoCalGas,
said
after the blowout. "Even if the work doesn't require natural gas or natural gas appliances, as was apparently the case here." "Not calling 811 makes it dangerous for everyone," Williams added. The explosion knocked down the house where the contractor had been working. Debris still surrounded the home the following day as crews continued to assess the site. The residents had just moved in a week or two ago, neighbor Rebecca Byrd told KTLA. Another neighbor, John Kim, said people had been afraid of a second explosion. "It looked like a war zone out here, you know with the fire, everybody running… It was chaos," Kim said.
A GoFundMe page has been set up to help the family of Kilpatrick with funeral expenses.
Correction: A previous version of this story had an incorrect last name for Randon Lane. This post has been updated.