This is an archived article and the information in the article may be outdated. Please look at the time stamp on the story to see when it was last updated.
A man has been arrested in connection with an event planning scam and detectives in Anaheim are looking for additional victims.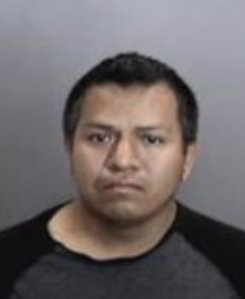 Byron Vinicio Sanchez was arrested June 28 on three counts of grand theft and three counts of thefts by false pretense in connection with a scam that targeted families in the market for event planning services including weddings and quinceañera parties, the Anaheim Police Department said in a news release.
Several families reported having paid between $6,000 and $15,000 to Sanchez, who police say defrauded them of large amounts of money. An investigation was launched in the fall of 2016.
Detectives believe Sanchez would enter into contracts with the victims to plan and organize events, but would not arrange for any of the services for which he had been paid.
"These people are very cunning and they prey upon the victims. They draw them in, into trusting relationships," said Daron Wyatt with the Anaheim Police Department.
One couple, Amawri and Alma Vasquez, told KTLA that they had to scramble the day before their wedding after discovering the scam.
"I tried to figure out how we were going to get our venue taken care of, get our food taken care of," said Amawri Vasquez, a victim. "We decided to keep this from Alma so she wouldn't have a break down and be upset on our special day."
"There was no one catering our wedding," Alma added. "He has no heart, no soul, no remorse for anything that he's done, and he won't. It's just terrible."
Sanchez has previously went by the names of Lester Perez, Byron Sanchez Alonzo and Jairo Perez. Police believe there are numerous victims across Orange and Los Angeles counties who have yet to be located.
Sanchez remains in custody at the Orange County Jail without bail.
Anyone who believes they were a victim of Sanchez is asked to call Crime Stoppers at 855-847-6227.
KTLA's Mariel Turner contributed to this article.