This is an archived article and the information in the article may be outdated. Please look at the time stamp on the story to see when it was last updated.
Investigators Friday morning returned to the home of a South Pasadena man whose 5-year-old son remains missing, but "nothing of significance" was found, Lt. Jose Mendoza of the Los Angeles County Sheriff's Department said.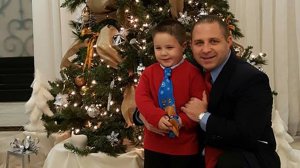 Homicide detectives arrived at Aramazd Andressian Sr.'s home along Alpha Street with a search warrant Friday morning.
They were searching the home for evidence that may help locate the boy with the help of a "scent dog," officials said in a news release. Authorities were at the home earlier this week.
"We're trying to leave no stone unturned," Mendoza said. He added that while "nothing of significance" was found Friday, "our search and plea to the public continues."
"Our investigators have followed up on every lead he has given and it has not led us to finding the boy," Mendoza said of Andressian.
Aramazd Andressian, 35, was arrested April 22 in connection with Aramazd Andressian Jr.'s disappearance, hours after father was found passed out at Arroyo Park. The father was released from custody Tuesday after authorities said they did not have enough evidence to charge him with a crime.
Aramazd Andressian Jr. was last seen by his mother on April 15 during a Skype video call when the boy was with his father. Early April 21, the father and son were spotted leaving Disneyland.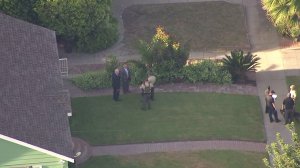 Aramazd Andressian Sr. was supposed to meet the boy's mother, with whom he shares custody, the next day in San Marino, but he failed to show. He was taken into custody later that day.
Authorities searched the Lake Cachuma area in Santa Barbara County in connection with the boy's disappearance, but later said they did not believe the boy was there.
The investigation continues, despite Andressian being released from custody, officials have said.
Aramazd is described as being about 3 feet, 5 inches tall and weighs about 55 pounds. He has brown hair, brown eyes and a small mole on his right shoulder. He was last seen wearing a turquoise shirt and plaid shorts.
KTLA's Irving Last contributed to this story.