This is an archived article and the information in the article may be outdated. Please look at the time stamp on the story to see when it was last updated.
Investigators concluded a search of Lake Cachuma in Santa Barbara County after using an unmanned aircraft to resume the search for a 5-year-old South Pasadena boy Saturday morning.
The search began at 7 a.m. with investigators looking for evidence connected to the disappearance of Aramazd Andressian Jr., who was reported missing by his mother on April 22 after his father failed to return him to a planned custody exchange.
Authorities searched 30 miles of road between Nojoqui Falls, Solvang to the Lake Cachuma area in hopes of locating any new evidence in the case, according to a Los Angeles County Sheriff's Department press release.  
The boy's father, 35-year-old Aramazd Andressian Sr., told investigators he took his son to the Lake Cachuma Recreation Area the day before he disappeared. A dive team, police dogs, and a helicopter searched Lake Cachuma a few days after the boy's disappearance, but found no evidence indicating Andressian Jr. was there.
It was unclear what prompted investigators to head back to Lake Cachuma to ramp up the search on Saturday, but the Los Angeles County Sheriff's Department said there is evidence leading investigators to believe Andressian Sr. also traveled around the Lake Cachuma area near Solvang and Nojoqui Falls with his son.
During the search, investigators located possible areas of interest and will resume the search in the future, the Department said. 
The boy was last seen on video footage leaving Disneyland with his father about 1 a.m. on April 21. A witness told police she saw the father and son while she camping the next day at Lake Cachuma.
Andressian Sr. was found unconscious in Arroyo Park in South Pasadena the day his son was reported missing. The father told detectives he had taken his son to the park that morning as he waited for the nearby golf course to open, but did not remember any other details about what happened to his son.
The boy was not with him when authorities arrived at the park and has not been seen or heard from since.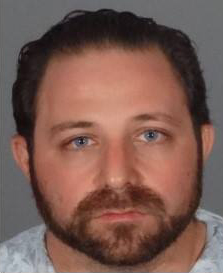 Andressian Sr. was arrested on suspicion of child endangerment and child abduction on April 22 after giving contradictory statements to detectives, but he was released from custody three days later after the Los Angeles County Sheriff's Department chose not to pursue charges against him.
In May investigators served a search warrant at the home of Andressian Sr.'s mother in Montebello and seized several items of evidence.
Andressian Jr.'s mother, Ana Estevez, said she last saw her son on April 15 during a Skype video call when he was with his father and has since pleaded for her son's return.
Andressian Jr.'s parents are in the middle of a divorce and have shared custody of their son.
A $20,000 reward has been offered for information related to the case, and a GoFundMe page has been established.
#LASD SEB deploying unmanned aircraft in today's Lake Cuchuma area search for missing 5 year old. https://t.co/RwIcZdF6d0… pic.twitter.com/ICjWxQsMea

— SEB (@SEBLASD) June 10, 2017