This is an archived article and the information in the article may be outdated. Please look at the time stamp on the story to see when it was last updated.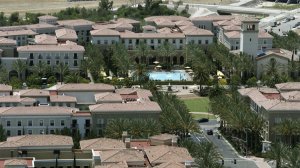 Orange County's Irvine Co. said Friday it plans to bid for Amazon.com's second headquarters, which Amazon says will employ up to 50,000 people.
Privately held Irvine Co. said it would work with the city of Irvine, a master-planned community developed by the company, to "submit a responsive and compelling proposal to lure Amazon's second headquarters."
"We are uniquely qualified to meet Amazon's needs," Irvine Co. Chairman Donald Bren said in a statement.
Irvine Co.'s plans came a day after Amazon, the giant online retailer based in Seattle, launched a nationwide search for another headquarters that it said would cost $5 billion.
Read the full story on LATimes.com.