This is an archived article and the information in the article may be outdated. Please look at the time stamp on the story to see when it was last updated.
A 35-year-old man was arrested on suspicion of a hate crime after allegedly making a religious slur toward two women, one of whom was wearing a hijab, Irvine police said Thursday.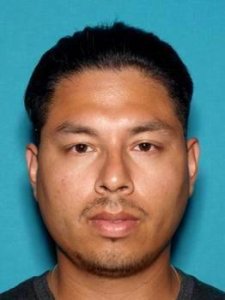 On the night of March 1, Brandon Ricardo Pascual approached the two women in his silver Toyota Camry as they left the Target at 3750 Barranca Parkway in Irvine, the Police Department said in a news release.
Pascual then allegedly used a religious slur toward the women. After, they got in their car and drove away, the release stated.
Moments later the women heard a clanking sound when they were stopping at a traffic light on Culver Drive and Alton Parkway.
Pascual had pulled beside the women's car and allegedly threw coins at them through a window that was rolled down. The passenger was hit, but uninjured.
The women were able to get a partial license plate and reported it to the police.
Pascual was arrested Wednesday on suspicion of committing hate crimes and was booked department, according to a news release by the Irvine Police Department.
Anyone with information in this case is asked to contact Detective Leticia Hernandez at 949-724-7245 or lhernandez@cityofirvine.org.