This is an archived article and the information in the article may be outdated. Please look at the time stamp on the story to see when it was last updated.
A 24-year-old man accused in a hate crime assault against an unarmed African-American student and his brother in front of Irvine High School has been charged in the case and is due in court Monday, officials said.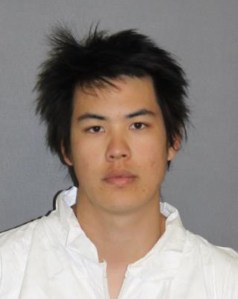 Christopher Qu, of Irvine, allegedly struck the man with a metal pipe and used racial slurs against the victim's teenage brother last Wednesday, according to a news release from the Orange County District Attorney's Office.
He was on probation at the time of the incident, prosecutors said.
Qu was charged with one felony county each of aggravated assault and assault with force likely to produce great bodily injury, and one misdemeanor count of violation of civil rights, the release stated.
The misdemeanor charge included sentencing enhancement allegations of committing a hate crime, great bodily injury, and a prior strike conviction for criminal threats in 2013.
The incident occurred just outside of the high school about 12:50 p.m. March 30 as a 16-year-old student waited for his 24-year-old brother to pick him up from sports practice. The school was on spring break at the time.
Qu, carrying a metal pipe, allegedly hit the pipe against several railings and approached the student while he was standing outside of the school. As that was happening, the teen's older brother arrived and exited his vehicle.
The defendant allegedly said racial slurs to the student, then hit the victim's older brother several times with the metal pipe and slammed into him with his head, according to prosecutors.
The older brother sustained a fractured nose and lacerations to his face, as well as cuts and bruising on his arms.
Qu fled the scene on foot; the victims got into their vehicle and called 911.
The suspect was arrested the same day of the incident, according to the Irvine Police Department.
If convicted, Qu faces up to 19 years in state prison.