This is an archived article and the information in the article may be outdated. Please look at the time stamp on the story to see when it was last updated.
An Irvine man has been charged with hate crimes after anti-Semitic literature and lists detailing his desire to kill Jewish community members and target places or worship were found in his home, officials said Thursday.
Nicholas Wesley Rose, 26, was also found to be in possession of .22 ammunition and "kill lists" of prominent members in the Jewish community when police searched his home on Tuesday, the Orange County District Attorney's Office said.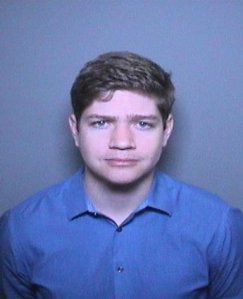 The stash of violent and offensive material was discovered after Rose allegedly told a family member about his desire to kill people, specifically mentioning threats against Jewish people, on Monday.
The relative called Orange police, who searched his Irvine home the next day, DA's officials said.
A set of steps titled "killing my first Jew" was found there along with the bullets, anti-Semitic pamphlets and lists of targets, prosecutors said.
Papers that mention St. Barbara Russian Orthodox Church in Lake Forest and the Beth Jacob Congregation and St. Paul's Greek Orthodox Church in Irvine were also uncovered, according to a felony complaint filed Thursday.
Rose was arrested following the search of his home.
The 26-year-old has since been charged with three felony counts of attempted criminal threats, three misdemeanor counts of violation of civil rights and three sentencing enhancement counts for hate crimes, officials said.
He is scheduled to appear in court in Santa Ana on April 27 for a pre-trial hearing and could face a maximum possible sentence of six years and six months in state prison.
Rose was being held in the Central Men's Jail on $500,000 bail, inmate records show.