This is an archived article and the information in the article may be outdated. Please look at the time stamp on the story to see when it was last updated.
Several hours after police released surveillance video showing an attempted kidnapping at an Irvine store, a suspect has been arrested Monday.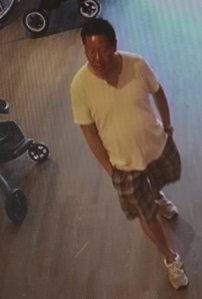 The incident occurred shortly before 7:20 p.m. Saturday at the Mon Beau Bebe store, a maternity and baby boutique located at 6226 Irvine Blvd., in Woodbury Town Center.
A female employee was working alone when the man entered the store, according to an Irvine Police Department news release.
The two appeared to be conversing, when the woman began walking away from the suspect. He then proceeded to grab her by the hair, surveillance video showed.
Holding tight to her long ponytail, the man violently attempted to drag the woman into a storage room as she tried to fight him off, according to the footage.
The woman then told him the store was monitored by surveillance video cameras; the suspect released her and subsequently ran out of the shop.
"We can't speculate as to what his intent was, but he was trying to drag her against her will into that storage room," said Kim Mohr, an Irvine police spokeswoman. "So that's why we are calling it an attempted kidnapping, because he was trying to forcibly remove her from one place to another."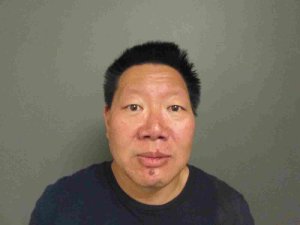 He is described by police as an Asian man in his 40s, with medium height and build, the release stated. The man was wearing a white short-sleeve shirt, plaid shorts, tennis shoes and glasses at the time.
By early evening, police said they had a suspect in custody: Charlie Choi, 47. Choi was taken into custody at his home in the Portola Springs area of Irvine, Mohr said.
Police said investigative leads and information from the community led to Choi's arrest.
KTLA's Melissa Pamer contributed to this article.