This is an archived article and the information in the article may be outdated. Please look at the time stamp on the story to see when it was last updated.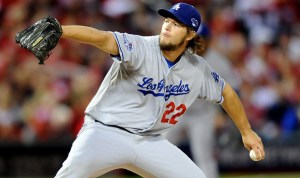 The Dodgers could have imagined a lot of scenarios for their Game 6 Friday night and never come up with the one that actually unfolded.
Not in the wildest dreams or darkest nightmares. Clayton Kershaw almost melting. Their defense unable to make a play. Their hitting less than rumor.
There will be no 25th anniversary return to the World Series for the Dodgers, not after they were embarrassed 9-0 by the Cardinals at Busch Stadium to clinch the National League Championship Series.
The Cardinals did more little things, made less mistakes, were more clutch at the plate and out-pitched the Dodgers. And whether you believe the Dodgers have the more talented roster, it was clear by the time the series was over,they were not the better team.
Click here to read the full story at latimes.com.