This is an archived article and the information in the article may be outdated. Please look at the time stamp on the story to see when it was last updated.
Andrew Getty, the 47-year-old grandson of J. Paul Getty, was found dead Tuesday in his home in Hollywood Hills.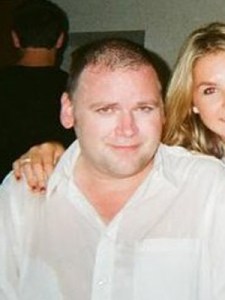 The LAPD would not disclose the identity of the victim, but Getty's parents, Ann and Gordon Getty, confirmed the death of their son in a statement released by family spokesman Larry Kamer.
"Andrew Getty, 47, died this afternoon at his home in Los Angeles," the statement read. "The family has requested that members of the media and the public respect its privacy during this extremely difficult time.  Further statements will be issued as information becomes available."
Records show Getty bought the 5,000-square foot home in the 2900 block of Montcalm Avenue in 1996.
His was found lying on his side unconscious near a bathroom just after 2 p.m., according to police at the scene.
Investigators were interviewing a woman — believed to be Getty's ex-girlfriend, Lanessa De Jonge — who found the 47-year-old and called 911, according to LAPD Cmdr. Andrew Smith. She was being considered a cooperating witness, he said.
Court records show Getty had recently sought a restraining order against De Jonge. A hearing in the case was scheduled for next week.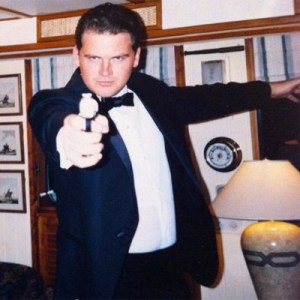 A cause of death had not been determined, but Coroner's office Assistant Chief Ed Winter said Getty's death appeared to be natural.
Some medication was found at the home and was removed by the coroner's office.
An autopsy could be conducted as early as Wednesday but the results of toxicology tests were expected to take several weeks.
Getty was the son of Gordon Getty, one of three sons of J. Paul Getty, the oil tycoon was thought to be the richest man in the world at the time of his death in 1976.
Gordon Getty, 81, has a net worth of $2.1 billion, according to Forbes.
CNN contributed to this story.
More video: