This is an archived article and the information in the article may be outdated. Please look at the time stamp on the story to see when it was last updated.
SAN DIEGO (KTLA) -– Hannah Anderson's mother, Christina, died of blunt force trauma to the head, the San Diego County Medical Examiner's Office announced Monday.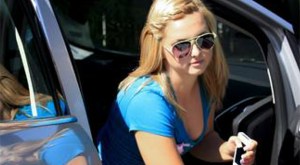 The bodies of the 44-year-old woman and her 8-year-old son Ethan were found in a burned-out home belonging to suspected killer James Lee DiMaggio.
A series of warrants released last week showed investigators found a crowbar near Christina Anderson's body.
A cause of death for Ethan had not been disclosed.
Also Monday, it was revealed that DiMaggio left his life insurance to Hannah and Ethan's grandmother.
A family spokesman confirmed the 40-year-old left $112,000 to Bernice Anderson, whom he named his beneficiary in 2011.
He indicated that the money was to go to Hannah and Ethan, according to spokesman Andrew Spanswick.