This is an archived article and the information in the article may be outdated. Please look at the time stamp on the story to see when it was last updated.
A woman who was fatally struck by two cars in Huntington Beach nearly three decades ago has finally been identified as a 26-year-old woman from Virginia, officials announced.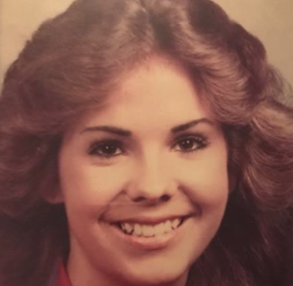 Andrea Kuiper was identified through fingerprints on May 4, the Orange County Sheriff's Department said in a released statement Thursday. Kuiper was struck and killed by two cars on April 1, 1990, while trying to cross Pacific Coast Highway in Huntington Beach. She was unidentified for 27 years.
"We never forgot her and would regularly pull out her file to see if we could think of anything new to try," said Kelly Keyes, supervising deputy coroner at the Sheriff's Department.
Investigators revisited the case many times in hopes of figuring out who Kuiper was and where she was from.
Kuiper's information was provided to the National Center for Missing and Exploited Children and images of what Kuiper might have looked like were created. A Facebook page was established to highlight the case, a psychic was hired at one point and Kuiper's case was also featured on the television show "Unsolved Mysteries," coroner's officials said.
A break in the case happened earlier this year when the National Missing and Unidentified Persons System joined forces with the FBI and got a forensic match. The match came from a fingerprint project that closely examined the fingerprints of unidentified decedents against a growing database of old fingerprints, coroner's officials said.
Investigators recently reached out to Kuiper's family in Fairfax, Virginia, through the local police department and gave them the long-anticipated information about their daughter's fate.
"We are thankful to know what happened to our daughter after all these years," Richard Kuiper, Andrea's father, said in a released statement. "Andrea was loved and respected. She was beautiful. But she was manic depressive, and therefore we had been through quite an adventure."
Kuiper was wearing a black dress, pink sweater and size 6 pink heels when she died. She also had a ring made of human hair wrapped around her left ring finger and black toenail polish.
"The investigators at the Coroner's Office never stopped trying to figure out who she was, just as they do with the more than 90 unidentified decedents that we have," Keyes added.