This is an archived article and the information in the article may be outdated. Please look at the time stamp on the story to see when it was last updated.
Joe Arpaio has lost his seventh bid for Maricopa County sheriff, ending a 23-year reign that generated controversy, lawsuits and accusations of bias against Latinos while emboldening the strong-borders movement in the U.S.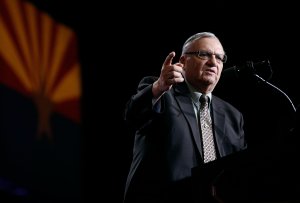 Arpaio, a Republican, lost to Democrat Paul Penzone.
The longtime sheriff had trailed in some polls by double digits.
Click here to read the full story on LATimes.com.