This is an archived article and the information in the article may be outdated. Please look at the time stamp on the story to see when it was last updated.
Vice President Joe Biden's visit to Los Angeles on Thursday evening to speak at a Democratic Congressional Campaign Committee fundraiser will trigger more than a dozen road closures Thursday and Friday, according to authorities.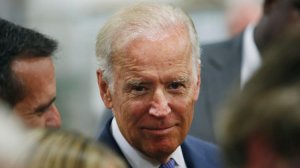 Before traveling to Los Angeles, Biden will speak at a campaign event for Hillary Clinton in Las Vegas at the Culinary Workers Union Local 226 hall, according to the White House.
From there, Biden will head to Los Angeles' Westside to attend the Democratic event at a private home.
Biden will stay overnight in Los Angeles and leave Friday morning.
Click here to read the full story on LATimes.com.